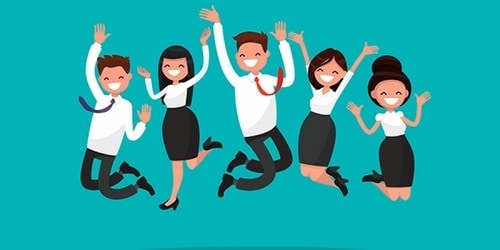 Sam Altman
I've observed thousands of founders and thought a lot about what it takes to make a huge amount of money or to create something important. Usually, people start off wanting the former and end up wanting the latter.
Here are 13 thoughts about how to achieve such outlier success. Everything here is easier to do once you've already reached a baseline degree of success (through privilege or effort) and want to put in the work to turn that into outlier success. [1] But much of it applies to anyone.
A medium-sized business that grows 50% in value every year becomes huge in a very short amount of time. Few businesses in the world have true network effects and extreme scalability. But with technology, more and more will. It's worth a lot of effort to find them and create them.
You also want to be an exponential curve yourself—you should aim for your life to follow an ever-increasing up-and-to-the-right trajectory. It's important to move towards a career that has a compounding effect—most careers progress fairly linearly.
You don't want to be in a career where people who have been doing it for two years can be as effective as people who have been doing it for twenty—your rate of learning should always be high. As your career progresses, each unit of work you do should generate more and more results. There are many ways to get this leverage, such as capital, technology, brand, network effects, and managing people.
It's useful to focus on adding another zero to whatever you define as your success metric—money, status, impact on the world, or whatever. I am willing to take as much time as needed between projects to find my next thing. But I always want it to be a project that, if successful, will make the rest of my career look like a footnote.
I think the biggest competitive advantage in business—either for a company or for an individual's career—is long-term thinking with a broad view of how different systems in the world are going to come together. One of the notable aspects of compound growth is that the furthest out years are the most important. In a world where almost no one takes a truly long-term view, the market richly rewards those who do.
I remember when Elon Musk took me on a tour of the SpaceX factory many years ago. He talked in detail about manufacturing every part of the rocket, but the thing that sticks in memory was the look of absolute certainty on his face when he talked about sending large rockets to Mars. I left thinking "huh, so that's the benchmark for what conviction looks like."
Managing your own morale—and your team's morale—is one of the greatest challenges of most endeavors. It's almost impossible without a lot of self-belief. And unfortunately, the more ambitious you are, the more the world will try to tear you down.
Most highly successful people have been really right about the future at least once at a time when people thought they were wrong. If not, they would have faced much more competition.
Self-belief must be balanced with self-awareness. I used to hate criticism of any sort and actively avoided it. Now I try to always listen to it with the assumption that it's true, and then decide if I want to act on it or not. Truth-seeking is hard and often painful, but it is what separates self-belief from self-delusion.
Entrepreneurship is very difficult to teach because original thinking is very difficult to teach. School is not set up to teach this—in fact, it generally rewards the opposite. So you have to cultivate it on your own.
Thinking from first principles and trying to generate new ideas is fun, and finding people to exchange them with is a great way to get better at this. The next step is to find easy, fast ways to test these ideas in the real world.
One of the most powerful lessons to learn is that you can figure out what to do in situations that seem to have no solution. The more times you do this, the more you will believe it. Grit comes from learning you can get back up after you get knocked down.
All great careers, to some degree, become sales jobs. You have to evangelize your plans to customers, prospective employees, the press, investors, etc. This requires an inspiring vision, strong communication skills, some degree of charisma, and evidence of execution ability.
Getting good at communication—particularly written communication—is an investment worth making. My best advice for communicating clearly is to first make sure your thinking is clear and then use plain, concise language.
Getting good at sales is like improving at any other skill—anyone can get better at it with deliberate practice. But for some reason, perhaps because it feels distasteful, many people treat it as something unlearnable.
My other big sales tip is to show up in person whenever it's important. When I was first starting out, I was always willing to get on a plane. It was frequently unnecessary, but three times it led to career-making turning points for me that otherwise would have gone the other way.
2) Make a list
Divide them into short-term and long-term goals so that the target seems achievable. It is better if you make viable deadlines to achieve your targets within a reasonable timeframe if you are looking for ways to be successful.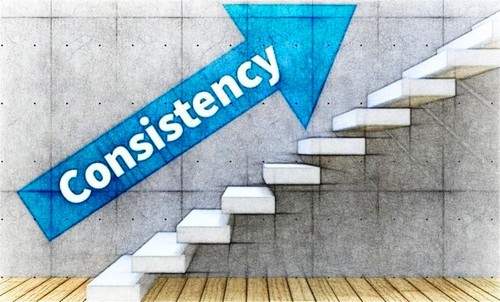 Be willing to trade comfort for hard work. It is imperative that you are willing to learn and make adjustments by being consistent in your endeavors if you are looking for ways to be successful.
To do something every day is a bit difficult at the onset but once you become determined to follow through it becomes gradually easier. Be willing to walk on your path with the help of consistent efforts and you will be able to garner success in life.
5) Encourage growth and positivity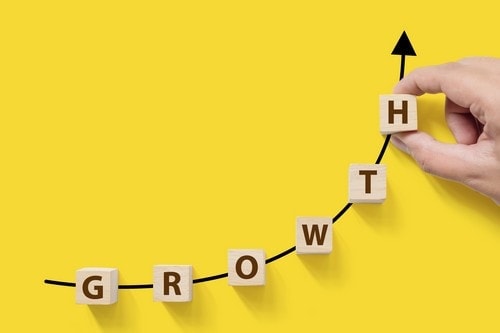 In order to encourage growth, you need to be perceptive to change. A person with a fixed mindset is sure of failure whereas a person who embraces growth realizes that hard work and talent can help him to achieve desired success.
A person who can easily face challenges in life with a smile is one with the mindset to learn, understand, grow and move forward. During tough and adverse times he will hone his skills for his own betterment.
He believes in walking towards his goals even if has to face immense difficulties. If you are looking for ways to be successful then you need to accept failure and disappointments as part of your life.
Use Reddit
You can do this with basic Canva skills (free & easy) OR simply hire someone to do it on Fiverr – just look up graphic design/photoshop jobs, pay $5, and give your photos and they will make you a nice collage like the above in less than 24 hours.
Your onlyfans account bio should CLEARLY state what your profile is about. What type of content do you post. What it is that you're offering. BUT it should also be fun, playful, personal, and use emojis (if this suits your personality, story, and niche).
Mass Messaging
This feature is great for selling PPV content.
However, you don't want to spam your subs with locked posts in DMs all the time.
If you do mass DM often try to throw in some free content, or just a friendly text now and then.
The more subs you retain = the more subscription money you get and the more eyeballs you get on your PPV content.
Here are 3 tips on retaining your subscribers that will make you on OnlyFans success story.
Keep promoting
Don't change your price often
But, if you change your pricing a message will be auto-sent to all of your subs letting them know of your updated price and they will have to click a button and re-confirm they want to stay subscribed to you at your new price.
Don't give people this opportunity to un-sub to your onlyfans account.
Do you know the way all great services like Amazon Prime and Netflix offer free trials these days? That's because they know that a huge chunk of people will simply forget or not be bothered to cancel their subscription.
Rewards Re-bill's
Unless you've got a huge number of subscribers. You should be going for a personal touch and engaging with your best buyers & tippers. It's a good idea to reward re-billed with a free photo set or video.
But only send a reward when they actually rebill and not before, there are a lot of scams where people claim their rebill reward and then don't actually rebill.
"Heyy babe I noticed your rebill is off. I guess it's because you're not into my content? I really put in a lot of effort and make stuff I thought you would love. If you feel you aren't getting something from me that you want, please lmk and I'll be sure to make some changes
Resource:
http://blog.samaltman.com/how-to-be-successful
https://www.marketing91.com/how-to-be-successful/
https://www.onlyfans.guide/how-to-be-successful-on-onlyfans/