The Best Places to Retire in Europe
People are becoming more likely to want to retire somewhere else, and their choice isn't just based on their own preferences but also on the level of well-being and leisure the host country provides, the natural environment, and its heritage. This article came about the best places to retire in Europe because it a lot of people use Google to look for answers to questions like:
We all know that the U.S. has a high cost of living while living costs in many parts of Europe are much lower. But even though retirement income is usually reduced by taxes, retirees can still end up with more disposable income if they live outside the U.S. and consider ideas like retiring in Argentina or Europe.
The methodology for our rank of the best city to retire in Europe
As said before, the first criteria of this list is that all those places are in Europe. If you are thinking about retirement not only in the old continent, there is another list of the best countries to retire from anywhere in the world. But if you are not thinking about retirement but rather living abroad and working remotely, we also made a ranking of the best cities for remote workers.
Living Costs
Numbeo, the world's largest cost repository, compiles it. It's a crowd-sourced database with data on housing, healthcare, and other costs of living around the world. Lower costs are important for retirees abroad since their income is often defined by their country of origin, and not flexible — unless the person has multiple income streams, and in this case, congratulations!
The Health Care Index
The quality of healthcare is determined by a lot of different things, like how the care process works (preventative care, coordinated care, engagement, patient preferences, etc.), how much it costs, how quickly it can be delivered, how equitable it is, and how well it works (population health, disease-specific outcomes, etc).
The Health Care Index is a statistical look at the overall quality of the medical system, including how satisfactorily doctors, nurses, and other workers do their jobs; the cost sustainability; how frequently top-tier medicine is available; and how prepared the government is to help. It also takes into account external factors like sanitation and public health. The study ranks 89 countries based on five distinct health indicators.
Safety
In our ranking, the safety element will be considered based on the homicide rate as defined by the United Nations Office on Drugs and Crime (UNODC). That means the number of murders per 100 thousand inhabitants. Of course, there are other types of crimes like robbery or kidnappings, but often they fluctuate in line with homicides.
English speaking population
Even in a safe, inexpensive country with a good public health system, life can be difficult if you cannot order a food delivery because of the language barrier. The numbers used are from multiple sources, including national censuses.
Braga
The Portuguese people are explorers and we owe many discoveries to them. Facing the ocean, Portugal is open to the world. Openness and entrepreneurship are two important qualities that you will find in Braga. Forget the clichés about Latin people basking in the sun, the Portuguese people are qualified and hard-working and they speak English much better than any of their European neighbours.
Portugal is a country of great wealth with a wide variety of cities to settle in depending on your profile. Braga, Portugal's third city, is considered the happiest city in Portugal. It is also on the podium of European cities with the best quality of life.
For many years Braga has hosted start-ups, companies and international events. Renowned for its history and gastronomy, this Portuguese Rome attracts not only entrepreneurs and families (for its quality of life, green spaces and International Schools), but also those who wish to invest in tourism (the city enjoys one of the biggest tourist growths in Europe).
Recently, Braga was rewarded in its active fight against Covid-19 for its speed of action and innovations. This is not anecdotal: it shows Braga's capacity for innovation and dynamism. Braga is the capital of Minho. Philips, Bosch, Continental (all internationally renowned), as well as start-ups, high-tech companies offering qualified jobs in the happiest city in Portugal.
Braga has also implemented a reduced tax rate for start-ups, so it is a prime city to launch your project. Portuguese schools teach English and you will be surprised to see that an estimated 25% to 35% speak perfect English, much more than in Spain, France or Italy.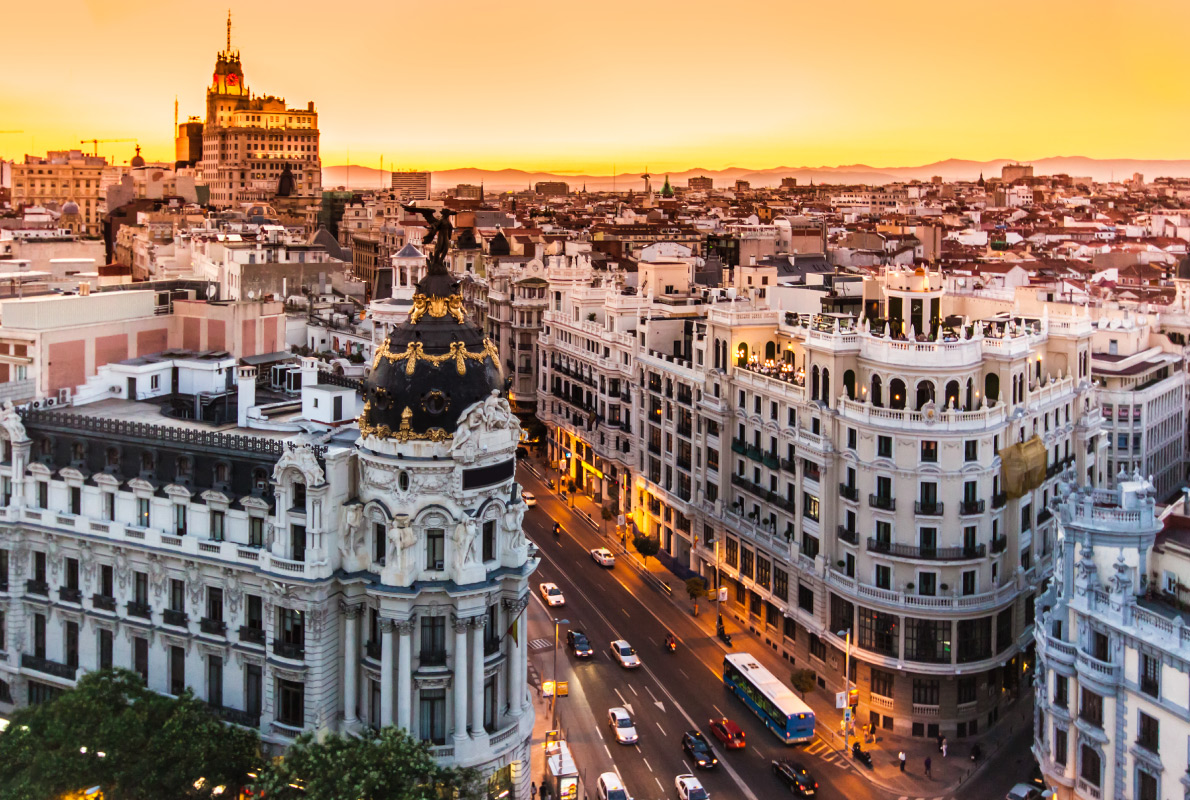 Netherlands
Based on the World Economic Forum, the Netherlands is the top when it comes to the best place to live for expatriate families in 2018. It is really not surprising for a country with excellent healthcare, childcare, a stable economy, outstanding English, a good education system, to have people who are some of the happiest people on earth.
If you are one of those very concerned and puts the well-being and health of their children first, the Netherlands could be the perfect destination for you. This country is at the top of its game when talking about the comfort of their children. In fact, according to a report, Dutch children were hailed as the happiest in the year 2013.
The language barrier is one of the few things to consider when deciding to reside in a different country or city. But, you are in luck as Dutches are known to be few of the best non-native English speakers. This should make it easier for a person to enroll children in school or even secure a job.
Resource:
https://expatriateconsultancy.com/best-places-retire-europe
https://www.europeanbestdestinations.com/best-of-europe/best-destinations-to-live-in-europe-if-you-want-to-leave-the-usa/
https://thefrisky.com/best-places-for-expats-to-live-in-europe/